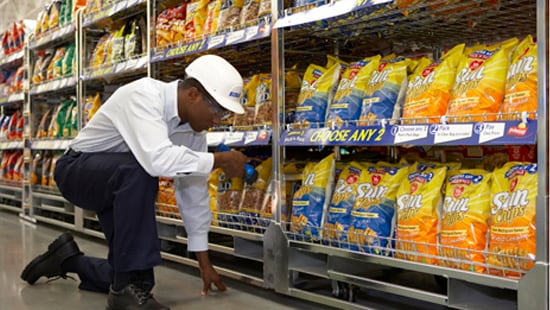 Pest Control for Retail
Ecolab's commercial pest control programmes deliver comprehensive solutions to pest pressure in both food and non-food retail environments. Our experienced, highly-trained Service Specialists use science-based protocols informed by current research on pest behavior and the industry's most innovative products and equipment. You can count on Ecolab's expertise to help maintain food safety and guest satisfaction, prevent product loss, and ensure health and food safety compliance.
Keep Pests Out of Your Retail Store
Ecolab's retail pest control services take a proactive, outside-in approach based on scientifically-proven methods. Our comprehensive services provide complete protection against the kinds of pests found in both food and non-food retail stores.
Pest Control for Food Retail Stores
At Ecolab, we offer commercial pest control solutions specifically targeted to the unique high-pressure demands of grocery stores, warehouse and club stores, dollar/discount stores and convenience stores. This includes a focus on the pests commonly found in food retail stores, such as rodents, cockroaches, flies, SPPs, crawling pests and occasional invaders.
Pest Control for Non-Food Retail Stores
For non-food retail stores such as department stores, home improvement and building supply, apparel, consumer electronics, health and personal care, and general merchandise stores, we offer solutions specifically designed for non-food environments. These services are aimed at eliminating rodents, cockroaches, flies, crawling pests and occasional invaders.
Your Trusted Partner in Commercial Pest Control
When you partner with Ecolab you can be confident you are getting innovative, science-based solutions delivered by highly-trained pest experts at the top of their field. Other benefits include:
Proven, state-of-the-art protocols from our global RD&E Centre
Industry-leading educational resources, insights and actionable tips
Staff training on pest detection and prevention
Superior service with 24/7/365 customer support
Consistent communication and reporting to keep you informed
The highest standards of quality and professionalism
Programmes, Products, Equipment and Services
Explore Our Retail Store Pest Control Offerings
We couldn't find any results for "".