Water Quality:
Real-Time Water Performance Intelligence
Powered by ECOLAB3D™
Water treatment monitoring is an essential part of your enterprise operations. Greater visibility into your industrial water treatment performance drives optimised performance and productivity.
Ecolab's Water Quality powered by ECOLAB3D provides real-time visibility into your water treatment programme, giving you the insights you need at a glance. Water Quality provides a comprehensive view at the enterprise, site and asset levels, so you can identify underperforming assets quickly and take proactive actions to conserve water, save energy and reduce costs.
How Water Quality Drives Optimized Water Treatment Performance


Utilizing critical data from a variety of sources, Water Quality creates real-time performance monitoring updates that drive actionable insights. Water Quality combines controller data, field data, laboratory data and customer-defined Key Performance Indicators (KPIs) and analyses in the monitoring process. The results are enterprise-wide water treatment performance analytics that can help you quickly identify underperforming assets and take real-time action, leading to improved asset performance.

Because you define the KPIs for your programme, you have complete control over your asset performance settings. You can also compare site- and asset-level performance, identifying performance benchmark that can extend your asset life and improve its efficiency while substantially increasing your cost savings potiental.
With Data Visualization, you can conduct deeper analysis of real-time data and trends, identify specific problem areas at the site level, collaborate across your organisation using Action Log to solve the problem, helping you increase asset reliability, conserve water and savings energy.
Key Features:
Enterprise Map
Site Performance
Data Visualization
Action Log
Real-Time Water Monitoring Visibility for Real-Time Benefits
Water Quality makes it simple to gain visibility into your industrial water treatment programme. With better visibility and insights, you have the ability to identify underperforming assets in real time, achieve optimal performance of your system and prevent time-consuming and expensive challenges. With Water Quality, you have the opportunity to: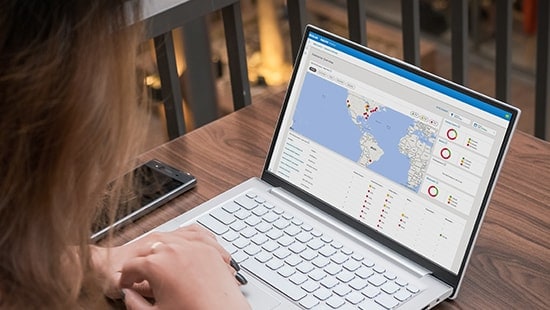 Significantly Increase Your Visibility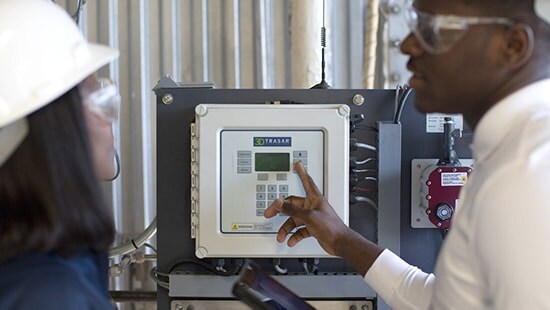 Boost Your Asset Integrity and Reliability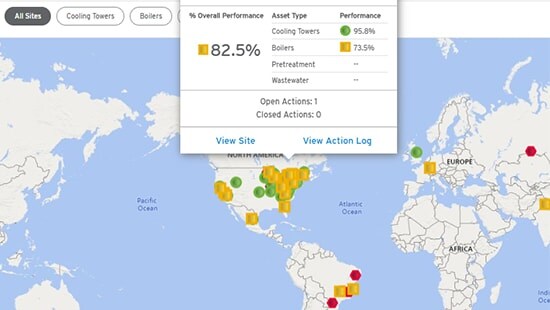 Lower Your Energy Costs and Water Usage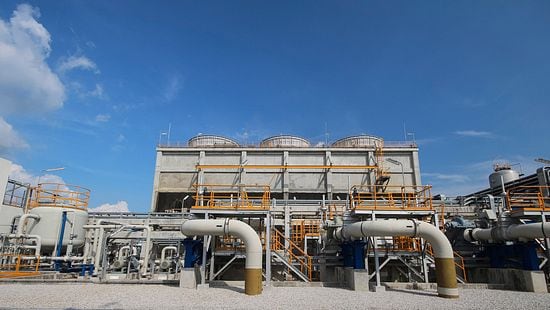 Real-World Value
Water Quality enables a more comprehensive view of asset health to offer the potential for significant return on investment: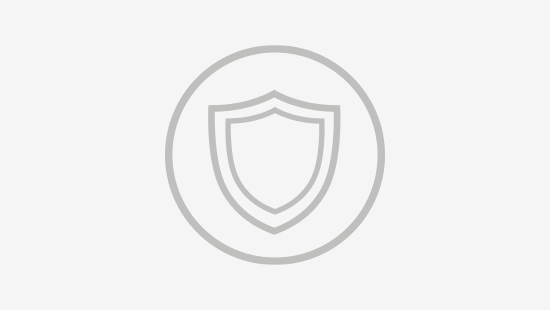 Water Quality and Your Enterprise System
Learn more about how Water Quality powered by ECOLAB3D can improve asset performance and deliver cost savings within your industrial water treatment programme.