Queensland Tissue Products Improves Wastewater Discharge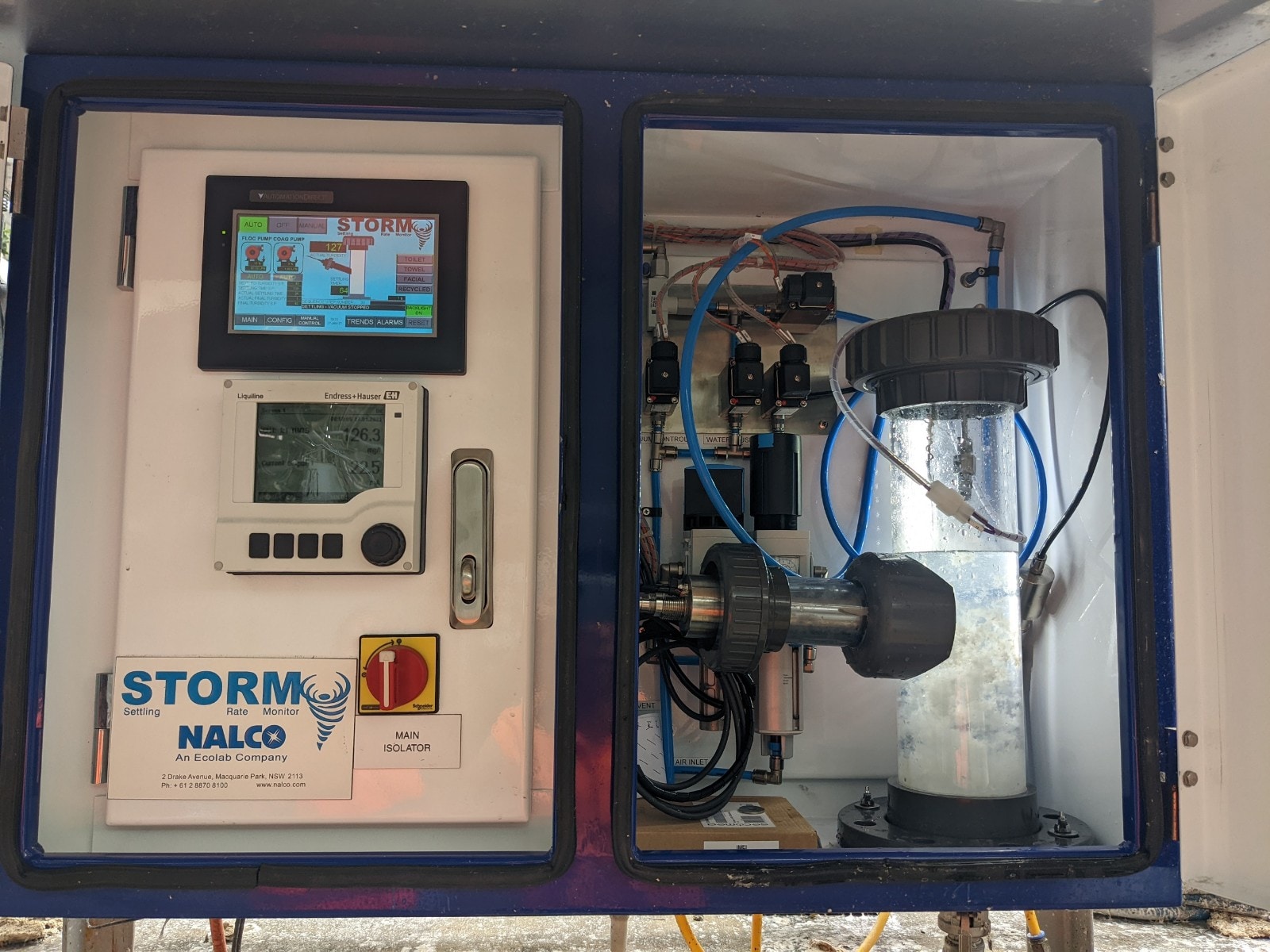 Late last year, Queensland Tissue Products (QTP) approached Ecolab for help as they had high fluctuations in acceptable levels of trade wastewater being discharged into the environment, a challenge many manufacturers face due to several variables.
The readings taken from an independent statutory body monitoring trade wastewater discharge, showed suspended solids multiple times higher than regulated.

The issue was so bad that QTP was at risk of the plant shutting down and were given 3 months to solve the issue.

Working together, QTP and Ecolab addressed the issue assessing:
Equipment upgrades needed and operation process best practices to implement.
Chemistry solutions needed, as well as:
Implementation of Ecolab STORM™ technology.


Ecolab STORM™ is an online monitoring system that measures the outgoing suspended solids in the water and automatically increases the chemical dosage to ensure levels are within acceptable standards.
Within 3 months, the plant achieved stable and very low suspended solids in their trade wastewater and really improved the water quality being discharged into the environment.

Desmond Lau, QTP Plant Manager said, "Ecolab really came through for us, ensuring the plant stayed open and importantly reduced the negative impact on the environment."

Paul Rawding, Ecolab Market Head - Australia, New Zealand and Fiji added, "This project was a true team effort, partnering with Queensland Tissue Products and bringing together the best of Ecolab expertise across engineering, technology and even drawing on the experience of our mining team to help solve this."

QTP is an Australian owned and operated company specialising in the manufacture of quality recycled paper products including toilet tissue, facial tissues, serviettes, kitchen and hand towels.
About Ecolab

A trusted partner for millions of customers, Ecolab (NYSE:ECL) is a global sustainability leader offering water, hygiene and infection prevention solutions and services that protect people and the resources vital to life. Building on a century of innovation, Ecolab has annual sales of $14 billion, employs more than 47,000 associates and operates in more than 170 countries around the world. The company delivers comprehensive science-based solutions, data-driven insights and world-class service to advance food safety, maintain clean and safe environments, and optimise water and energy use. Ecolab's innovative solutions improve operational efficiencies and sustainability for customers in the food, healthcare, life sciences, hospitality and industrial markets. www.ecolab.com

Follow us on LinkedIn @Ecolab, Twitter @Ecolab, Instagram @Ecolab_Inc and Facebook @Ecolab.