Interview with Compass Group Australia – Part 2
Andrew Brightmore is the Executive Director at Foodbuy, the procurement, contracting and supply chain management capability behind Australia's largest food services organisation, Compass Group.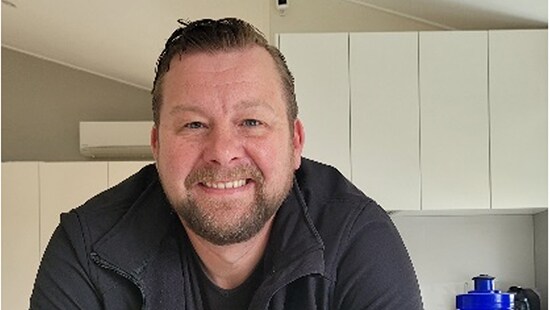 Andrew Brightmore, Executive Director, Foodbuy
With over 91 million meals served every year, Foodbuy is the food and hospitality industry's leading procurement services organisation focused on providing the highest standards of food, beverage and service supply chains delivering sustained cost advantage, differentiation, innovation and value to both, Compass Group, and its clients.
Ecolab partners to make the world cleaner, safer and healthier – helping customers like Foodbuy, its clients and Compass Group succeed while protecting people and vital resources.
---
Food Safety
---
Ecolab helps keep food safe along the supply chain, helping prevent foodborne illnesses and ensure safe, high-quality food for people throughout the world.
---
Compass is renowned for food safety and delivering a high quality to their customers… How does Ecolab help you do what you do best?
---
Across our Australian operations, over 91 million meals are carefully prepared and served every year alongside 46,000 rooms serviced every day. Our people are our business and their safety, and that of our clients and consumers, must be our priority. From food safety to personal safety, from supply chain and logistics to kitchen operations and housekeeping, we must do everything we can to provide a clean and safe working environment for all our people. It is essential that they can be confident in where they work and go home to their families and friends in the same health and wellbeing as when they came to work every day.
Our Partnership with Ecolab is one of many elements of our supply chain that help to provide that safe environment. From the cleaning products, the training and the dispensing equipment the Ecolab team play a critical role in ensuring the applications are appropriate, the equipment is safe and that our people are trained and confident to conduct their services to our clients.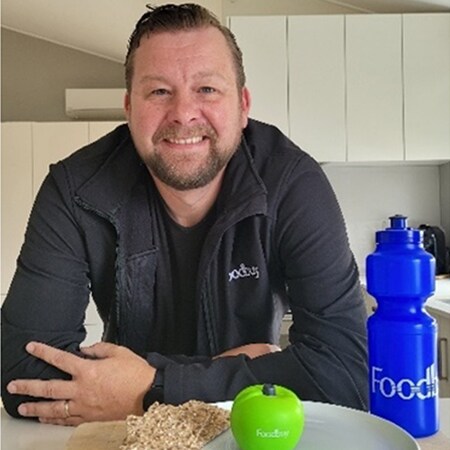 "Throughout the pandemic, the Compass and Foodbuy organisation continued to grow, meaning the demand for Ecolab products and services also grew. This regular collaboration was essential in ensuring Ecolab held appropriate inventory and directed it to where it was needed, ensuring the continuity of business and safety in operations."
---
Andrew Brightmore, Executive Director at Foodbuy
---
---
Health
---
Ecolab helps protect people and businesses from the risk of exposure to germs, keeping people healthy everywhere they eat, stay, work, shop and heal.
During the pandemic, there was a significant shortage on cleaning products, and I believe that Ecolab had both daily and weekly calls with the Foodbuy team and Compass sites to understand the changing service environments and to ensure continuity of supply and training throughout one of the most challenging periods in food service. Throughout the pandemic, the Compass and Foodbuy organisation continued to grow, meaning the demand for Ecolab products and services also grew. This regular collaboration was essential in ensuring Ecolab held appropriate inventory and directed it to where it was needed, ensuring the continuity of business and safety in operations.
Additionally, Compass and Ecolab's Research and Development facility worked together to provide evidence-based data needed to reassure Compass customers of the continued safe environment and in being able to provide rapid solutions to the changing conditions.
---
Looking back, the pandemic definitely made people more aware of hygiene – in your opinion, how has this evolved to where we are today?
---
Our global research shows very clearly that we are coming out of the pandemic with a renewed sense of personal health and wellbeing. We are now more cognisant of where we spend our time, where we eat and where we stay based on the visible confidence we have in the cleanliness and safety of the specific environment around us. Even as the pandemic conditions and restrictions are lifting, this does not mean we are not still actively looking and expecting to see those additional cleaning regimes, posters and positive communications that originated through the pandemic. Our sense of health is heightened and we seek reassurance that all venues and places we visit continue to invest in cleanliness and in our wellbeing.
---
Innovation
---
I hear that Compass is a great adopter of innovation and in particular the Ecolab Electrostatic gun which allows the operator to sanitise an area in a short space of time – saving time and delivering on cost savings.
Additionally, we have another product called RAPID launching shortly, which has a 10 second COVID kill claim and I hear the team are in discussions about the uptake of this product at Compass.
---
How important is innovation to your clients?
---
Australians have a great appetite for innovation and in being "first adopters" in technology especially – in the corporate space, this is no different. For many, the pandemic has proven to us how quickly we can pivot our operations, change our ways of working, adapt our environments and the pace we can invest in new products and technologies that we may never have entertained nor saw a benefit from before. Couple this with the emergence of both country and individual business NetZero and ESG strategies and the need for appropriate, affordable and effective innovation is only growing. Organisations like Foodbuy and Compass Group have a fantastic opportunity to reach across our domestic and global supply chains to understand what is emerging or what is already available in one geography that can be brought to another. Our choice of supply partners is key in ensuring we can extend that global network and spend time in conversations with both market leaders and new SME's on "what's new" and where can we find a place in our broad and diverse business to help develop and drive proof-of-concepts that enable new products and new business to grow.
Read Part 1 of this Article


Ecolab
A trusted partner at nearly three million customer locations, Ecolab (ECL) is the global leader in water, hygiene and infection prevention solutions and services that help protect people, planet and business health. With annual sales of $13 billion and more than 47,000 associates, Ecolab delivers comprehensive science-based solutions, data-driven insights and world-class service to advance food safety, help maintain clean and safe environments, optimise water and energy use, and improve operational efficiencies and sustainability for customers in the food, healthcare, hospitality and industrial markets in more than 170 countries around the world.
Follow us on LinkedIn, Twitter, Instagram and Facebook.
---
Contact: Carrie-Ann Jefferies, 61 418 518 903, carrie-ann.jefferies@ecolab.com
---