Solvents Completely Replaced by Detergents
€793k Total Value Delivered
Situation
A contract manufacturer and a market leader in the production of mascara located in Italy was having difficulty in removing waterproof mascara and pigmented makeup from its mixing equipment. The company, specializing in the manufacture of colour cosmetics, required an alternative solution to its current use of solvents, that were becoming more and more expensive due to increasing costs of raw materials.
On top of the high costs, they were experiencing safety concerns related to flammability risks, as well as operators using large amounts of solvents manually with limited protection from the company's current PPE protocols. Additionally, production volumes increased suddenly as the COVID-19 pandemic and accompanying restrictions began to wane. The client experienced an urgent need to reduce downtime while increasing production capacity, an effort stymied by their current protocols. A more effective solution was needed.
Solution
After an initial contact with Ecolab, a site survey was performed to determine worst case cleaning scenarios, review existing cleaning procedures, assess machines used in the process, and the wastewater system. From this review, Ecolab discovered that the previous cleaning solution comprised mainly solvents (isododecane) and in-house raw materials (myristate). Five samples of the most difficult to clean products were then tested and recommendations introduced for best cleaning procedures.
After an on-site visit by Ecolab to assist adapting and scaling up the recommended cleaning procedures, the client implemented Ecolab's Maxi, an alkaline detergent designed for soaking and foaming applications in personal care and cosmetics processing. Maxi is ideal for the water-based removal of fatty, waterproof pigmented soils in mixers not designed for CIP cleaning.
All efforts were reviewed with the QA manager to evaluate necessary supporting documentation and establish a strategy of cleaning validation to evaluate final residues of detergents.
Results
Ecolab's solution created an optimal cleaning performance, enhanced operator safety, decreased downtime, allowed for an increase of production time, and reduced the impact on additional downstream processes (waste disposal).
The client estimates these changes have led to impressive savings (detailed right). The customer is now partnering with Ecolab's technical team to introduce a new CIP system to further optimise water and energy consumption. Annual Savings for Cleaning 1 Mixer of 1000L
Productivity


€675k

Time Saving: 225 hours = 32 extra batches/year = equivalent to €675k

Total Value Delivered:
€793k
*Client supplied and validated data directly to Ecolab
*Client supplied and validated data directly to Ecolab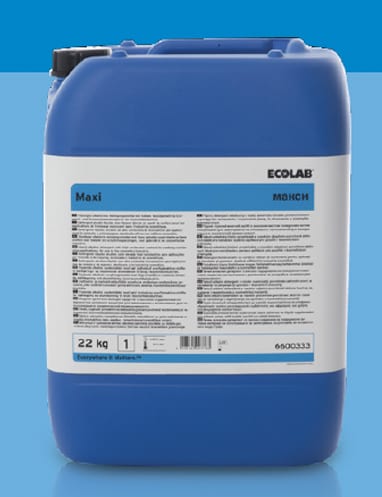 Ecolab Maxi
Application: Soaking (mixers, tanks)
Segment: Personal Care (makeup)
Challenge: Identification of a solvents alternative (hard-to-clean waterproof mascaras and pigmented makeup)
Recommended Product: Maxi, a liquid alkaline detergent with high surfactant content for soaking and foaming application

Versatile: suitable for use in older equipment; designed for CIP systems as well as for cleaning surfaces.
Effective: High surfactant content makes Maxi ideal as a standalone detergent for the removal of organic and pigment containing products such as mascaras, lipsticks, foundations, sunscreens, and more.
Learn More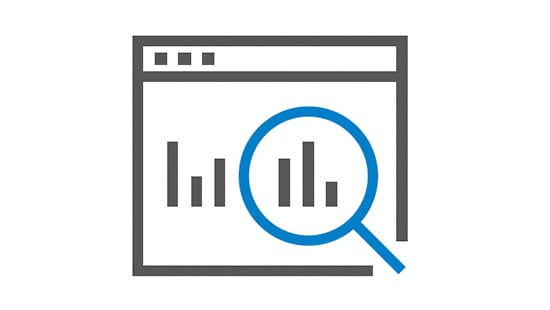 VALUE+
Technical recommendations are matched to your most relevant objectives and key performance indicators (safety, water savings, efficiency, etc.)
Formal report summarises potential savings
Delivers implementation strategy that minimises production disruptions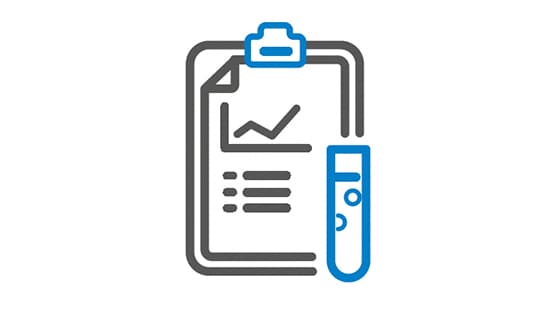 VALUE+
Creates a quicker and more successful cleaning recommendation
Ensures the chemistry solution is effective against your unique, targeted soils
Helps determine optimal dilution and implementation parameters
Disinfection with Chemistry vs. Water
VALUE+
Saves water which can help meet sustainability goals
Reduce energy and time needs by removing need to heat water to required temperature
VALUE+
Guidance includes:
- Cleaning process design and development
- Cleaning process validation
- Continuous cleaning process verification
Helps ensure process stays in line with regulatory expectations and acceptance criteria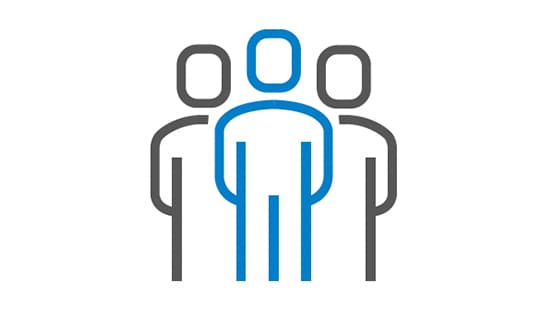 Dedicated Regulatory Team
VALUE+
Helps ensure compliance with cGMP to ensure cleaning and disinfection meet product safety and quality requirements
Help implement validations that meet regulatory expectations
VALUE+
Gain valuable best-practices and implementation strategies from trained field and technical experts
Reduce troubleshooting time from on-site support and process training to resolve problems quickly
Related Life Sciences Success Stories
This is a carousel. Use Next and Previous buttons to navigate, or jump to a slide with the slide dots.
No related success stories were found.