Improved Cleaning Performance in Pepperoni Plant at Lower Temperatures
The Situation
One of our customers had a safety concern at their pepperoni plant: the water workers needed to use for their cleaning processes was hot (145o F / 63o C). Too hot to ensure safety for their associates. The customer wanted excellent cleaning performance with lower water temperatures, and quicker start-ups after sanitation was complete.
In total, the plant saved $10,460 and gained 260 production hours per year.
The Solution
The plant sanitation team partnered with Ecolab to initiate our Advantis FC Cleaning programme into the plant's raw processing areas. The plant maintained their normal dry pick up, pre-rinse, foaming and post rinse procedures - and applied an EPA-registered sanitizer - while using lower water temperatures throughout.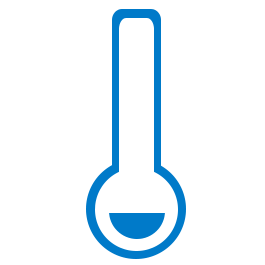 The Results
Using our Advantis FC Programme, the pepperoni plant improved their cleaning performance while using lower temperature water. The plant saw many benefits, including:
Energy savings from heating water to a lower temperature
Consistent plant ATP data
Eliminated use of chlorine booster for alkaline product
The plant also saw quicker start-up, resulting in time and energy savings when cooling room to 41o F (5o C) from 50o F (10o C) instead of 60o F (15o C) after sanitation.
Most importantly, the customer enhanced employee safety in the following ways:
Reduced/eliminated condensation, further helping reduce sanitation downtime
Increased visibility from 4 to 40 ft. (1.2 to 12 m) with potential to reduce spraying incidents and forklift hazards
Lower temperature water reduced the scalding hazard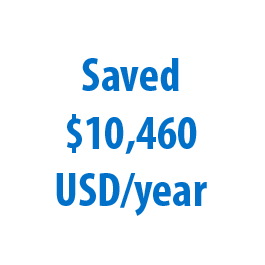 Hard Savings Delivered
The customer saved one hour per night production time, equaling 260 hours per year. They saw energy savings of $7,400 USD per year on the raw side* of the plant from heating to 120o F (49o C) instead of 145o F (63o C). The plant eliminated chlorine booster from their process, saving $760 per year. Last, the customer saw an energy savings of $2,300 per year from cooling the room from 50o F (10o C) to 41o F (5o C).
In total, the pepperoni plant saved $10,460 USD and 260 production hours per year adopting the Advantis FC programme.
*Raw side is 1/3 of the plant
Related Stories
Visitors who viewed this story also viewed
This is a carousel. Use Next and Previous buttons to navigate, or jump to a slide with the slide dots.