Patient room programme
Your patients count on you to deliver a clean and safe environment. The Ecolab® Patient Room Programme provides a daily defence against C. diff and other HAIs via a complete programme that sets new standards for a clean, safe environment by blending technology, information, service and training.
Previous slide
Next slide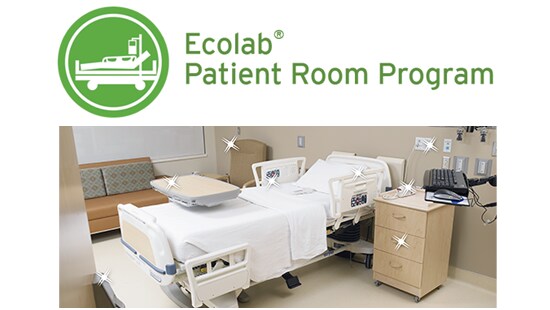 Helping Solve Your Toughest Challenges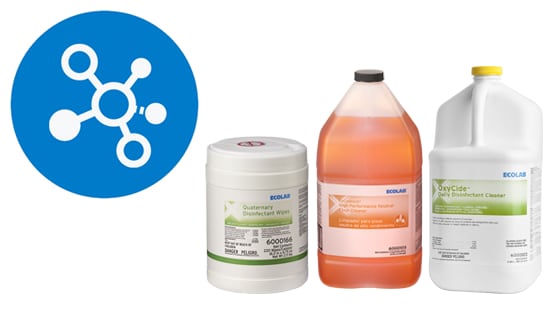 TECHNOLOGY
Having the right products in the right places that address your facility's specific challenges.
OxyCide™ Daily Disinfectant Cleaner helps capture cart and closet efficiencies with a on-step solution, eliminating the need for general disinfectant, sporicidal disinfectant, toilet bowl cleaner, glass cleaner and stainless still cleaner. Kills Clostridium difficile spores and 32 other organisms in 5 minutes or less.*
High Performance Neutral Floor Cleaner provides 22% better cleaning than standard neutral floor cleaners, and does not damage or dull floors.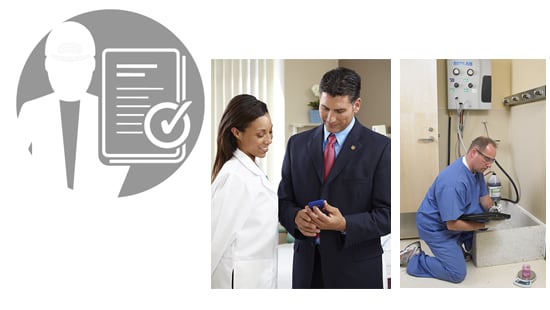 SERVICE
More than simply phone support, Ecolab representatives are located across the country to provide timely, in-person collaboration, product service and training.
Our consultative approach includes baselines and time studies so you can track your hospital's cleaning performance across a continuum.
Service reports detail inspections performed and actions taken, including repairs and calibrations and verifying that equipment is maintained and within acceptable Environment of Care ranges.
TRAINING
We elevate your staff's knowledge and skills by combining in-person training, aligned with healthcare best practices, with online training and visual  job aids.
Best practice cleaning methods and training support materials aligned to industry guidelines.
From training through implementation and change management, you can count on Ecolab's personally-delivered support to guide you toward successful outcomes.
INFORMATION
Data reported through dynamic dashboards, tracking trends, optimizing performance, and helping to change behavior. 
Patented DAZO® Fluorescent Marking System objectively measures thoroughness of your cleaning process and mimics microbiological data better than ATP.**
Actionable reports are immediately available via our customer portal for you to help address areas that need improvement.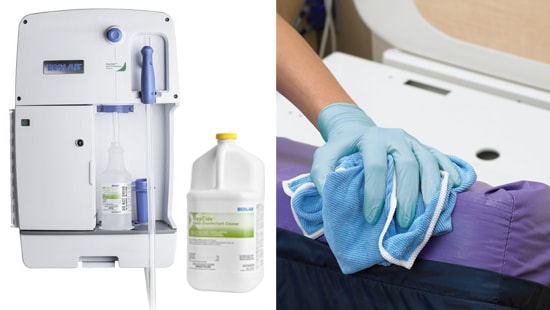 OXYCIDE™ Daily Disinfectant Cleaner