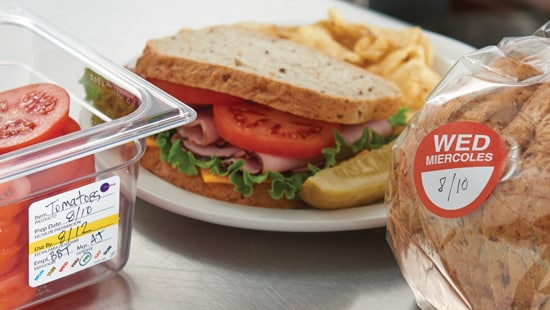 Daydots™ Food Rotation Labels
Our Daydots Food Rotation labels can help you in implementing food safety best practices, maintain freshness and reduce spoilage. Helping you maximise operational efficiency by controlling food, product and labour costs and complying with FDA guidelines to adhere to all food safety protocols.


Shop from our expansive selection of Daydots™ stickers and supplies, including food rotation labels, tamper-evident labels, dispensing racks, guns and more. Labels are available in waterproof, removable plastic, dissolvable and permanent adhesive to ensure signage lasts. Dispensing tools are reinforced with commercial-grade plastics and key internal components that are simple to maintain and handle for repetitive use over high-volume. Learn more about our Daydots™ label and dispensing products and buy online.
Daydots Programmes, Products, Equipment and Services
Explore our Food Rotation Labels and Supplies Offerings
We couldn't find any results for "".