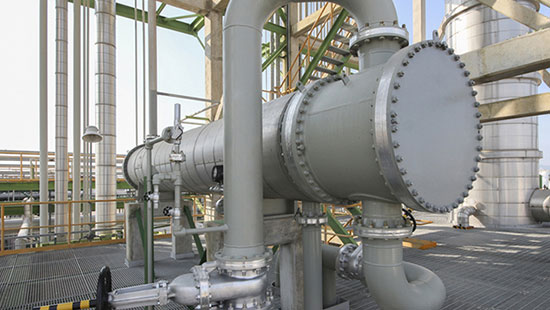 Crude Unit Overhead Corrosion Control
Nalco Water continues to lead the industry in the mitigation of crude unit overhead corrosion. Our PATHFINDER™ programme combines unique chemistries, predictive process modeling software and innovative application and monitoring systems. This comprehensive corrosion control programme allows you to reliably and profitably process challenging crudes and increase intervals between turnarounds by avoiding unexpected corrosion failures.
The Industry's Most Comprehensive Crude Unit Overhead Corrosion Control Programme
Nalco Water supports the PATHFINDER programme with onsite experts who perform additional refinery services, including system surveys and technical consultation, onsite software application, strong and weak acid analysis, detailed overhead water analytical services and onsite process monitoring and troubleshooting. Additionally, PATHFINDER technology combines unique filmers and neutralizers to produce the industry's most comprehensive crude unit overhead corrosion control.
Programmes, Products, Equipment and Services
Explore our Crude Unit Overhead Corrosion Control Offerings
We couldn't find any results for "".