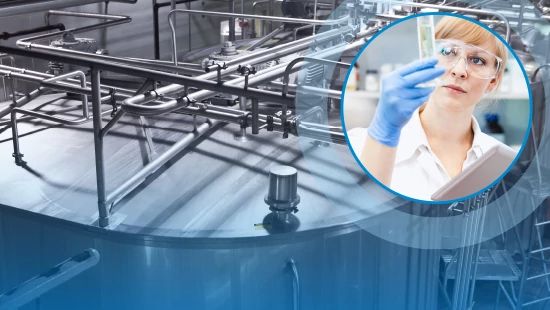 Synergex™ Sanitizer and Disinfectant
Synergex™ Sanitizer and Disinfectant is an EPA-registered* mixed peracetic acid (PAA) based sanitizer and disinfectant that helps food and beverage manufacturers enhance food safety, quality assurance, worker safety and air quality. Synergex Sanitizer and Disinfectant has been developed to kill 99.9999% of Pseudomonas aeruginosa and Listeria monocytogenes pathogens in biofilms on hard, non-porous food contact surfaces, at no-rinse concentration level options. Synergex is listed on the EPA's List N for use against SARS-CoV-2**, the virus that causes COVID-19.
*U.S. EPA Reg. No. 1677-250
**Synergex has demonstrated effectiveness against viruses similar to SARS-CoV-2 on hard, non-porous surfaces. Therefore, Synergex can be used against SARS-CoV-2 when used in accordance with the directions for use against Reovirus on hard, non-porous surfaces. Refer to the CDC website at cdc.gov/coronavirus for additional information.
Synergex™
Programme Overview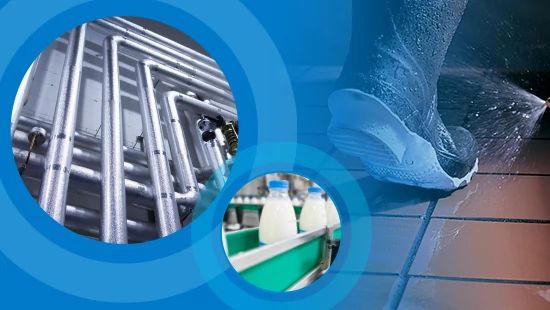 Synergex in Action: Improved Productivity
Synergex™ Earns EPA Biofilm Claim for Food Contact Surfaces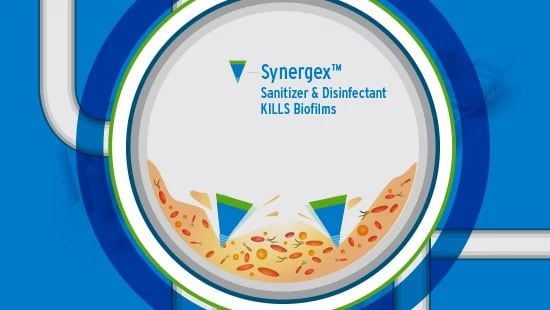 Synergex™: A First Line of Defence Against Biofilms
Synergex™ Success Stories
Synergex has helped a wide variety of food and beverage manufacturers improve their product quality, promote food safety and increase productivity.
Cheese and Whey Processing