Occasional Invaders
Occasional or seasonal pests, sometimes referred to as "Occasional Invaders" are any number of insects that enter buildings seasonally. These insects normally live outside and venture indoors by accident or by instinct as they search for food, water, and shelter from hostile elements such as extreme cold or heat. In most cases they do little or no damage, but their presence can be a nuisance to your customers and employees.
The Nuisance of the Occasional Invaders
Occasional invaders are insects or other arthropods which enter structures and will typically not reproduce indoors. While they do little or no damage, their presence is definitely considered a nuisance.
Well known occasional invaders include, but are not limited to, the following:
Centipedes
Millipedes
Boxelder bugs
Crickets
Ground beetles
Earwigs
Lady bird beetles
These insects can be found in virtually any location inside a structure due to their wandering around an unnatural habitat. Occasional invaders are often found near windows or other openings, as they try to leave the building.
Occasional invaders generally cause no health or structural problems so long as they are in small numbers. However, an infestation could trigger allergies or become a sanitation issue. When visible, these insects can be disturbing for your customers or employees to see. Usually people don't differentiate between occasional invaders and pests that carry disease. This can create a negative image and damage impressions. For these reasons, occasional invaders can be just as harmful as frequent invaders such as cockroaches or fruit flies.
Ecolab's comprehensive pest programme can help protect your facility by establishing an exterior barrier of protection and repellant zone around your building, as well as removing the invaders from your building. With our on-site consultation, data-driven reporting, customer support 24/7/365 and educational tools to raise staff awareness on how they can prevent pest activity.
When you partner with Ecolab Pest Elimination experts, you can be confident you are getting innovative, science-based solutions to keep your customers and staff safe and your facility pest-free.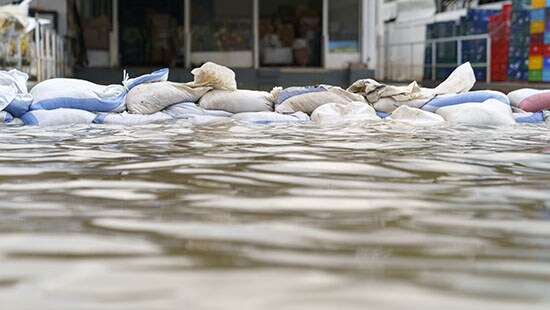 Spring Flooding Creates Prime Conditions for Pests
Our Pest Elimination Offerings
Learn more about all our Pest Elimination offerings
This is a carousel. Use Next and Previous buttons to navigate, or jump to a slide with the slide dots.
No related pest elimination offerings were found.