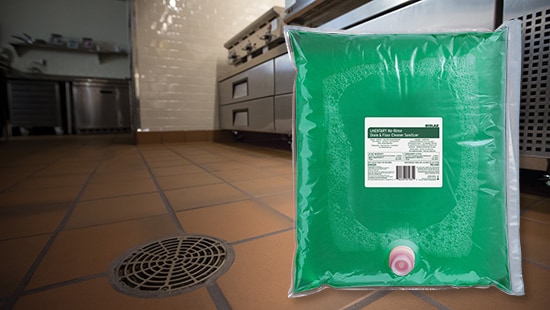 LmENTARY No-Rinse Drain and Floor Cleaner Sanitizer
Does the job of 4 products today, cutting steps for floor and drain sanitization in half.
Proven to reduce Listeria monocytogenes in real world retail delis.
Proven to increase deli floor cleanliness and coefficient of friction.
Proven to save valuable labour, water and energy.
LmENTARY Programme:
Combating
Listeria
simplified.