KNOWING THE TRUE COST OF WATER:
Industrial Water Solutions at Singapore International Water Week
Knowing the true cost of water is critical in a water scarce world, and it goes beyond the price we pay. For the first time, the Singapore International Water Week (SIWW) Spotlight 2019 conference in June focused on Industrial Water Solutions with the aim to encourage more companies to embrace the technical viability of these industrial water solutions and the value of water recycling for sustainability.

Representing Ecolab, Vishal Sharma, SVP and GM of Nalco Water Asia Pacific, joined 250 delegates from local and international water companies and industrial end-users, to lead discussions on emerging trends and technologies that will help businesses reduce, replace and recycle water.

A key consideration during the conference was around leveraging technology to recalibrate water management strategies in order to actively address critical water scarcity challenges posing a serious risk to businesses. For many companies, the perception of not being able to achieve a tangible return on investment (ROI) on technologies that lower water consumption can be a barrier in reducing its water risk. In other words, perhaps because of the "perceived" low cost of water, companies don't immediately feel compel to invest in water management initiatives.

During a panel discussion on water valuation, Vishal made the case for more education, awareness and support tools to future-proof businesses by saying the "lack of understanding about the real risk of water scarcity is the primary reason for the lack of action on total water management."

Recognizing the need for businesses to stay ahead of worldwide water challenges, Ecolab goes above and beyond for its customers with its innovative Water Risk Monetizer and SMART WATER Navigator tools:
Ecolab's Water Risk Monetizer is a free financial modeling tool that helps businesses assess and quantify their water risks in order to then apply that information to business decisions to enable growth.
Corporate water usage is increasing but water will be scarcer and costlier in years to come, so businesses need to optimise operations. Ecolab's SMART WATER Navigator is an online assessment tool that rates a company's water practices and provides a practical roadmap to sustainable outcomes.
"...the lack of understanding about the real risk of water scarcity is the primary reason for the lack of action on total water management."
---
— Vishal Sharma
SVP and GM of Nalco Water Asia Pacific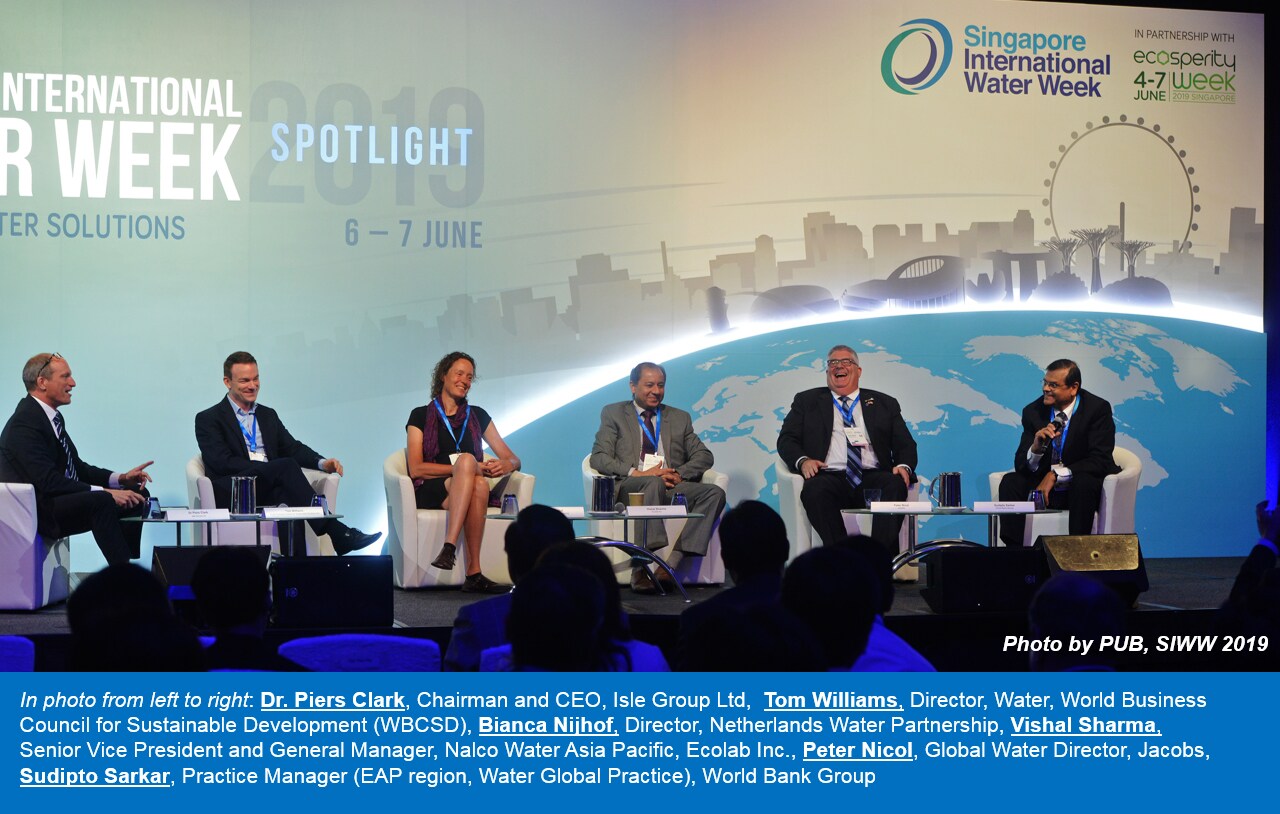 Water Risk Monetizer and SMART WATER Navigator tools: