Ecolab New Zealand Launches Its "What a Relief" Programme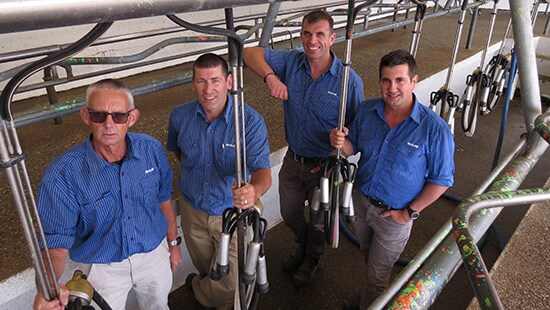 Ecolab Team: Tom Hazlett, Jeremy Raines, Andrew Todd and Darren Stenning have 57 years of dairy farming experience.
"WHAT A RELIEF" PROGRAM AIMS TO PROVIDE MENTAL AND PHYSICAL RELIEF
Ecolab New Zealand recently launched its "What a Relief" programme, which aims to provide mental and physical relief for dairy farmers in Southland New Zealand by providing the means for them to leave their farms for a weekend.
With trusted relief workers being expensive and hard to come by, many dairy farmers go for years without a holiday, which takes a toll on their physical and mental wellbeing.
Ecolab's "What a Relief" programme offered farmers the chance to win a weekend away to stunning Queenstown, New Zealand, while our experienced team ran their farm.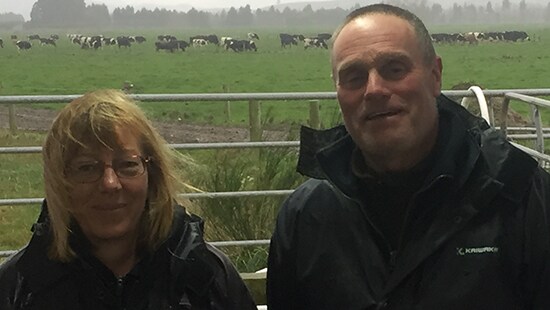 Angela and David Spedding - What a Relief competition winners.
THE WINNERS, DAVID AND ANGELA SPEDDING, HAD NOT HAD A HOLIDAY FOR OVER A YEAR
"As breeders and milkers we are on site 24/7, tending to our animals and ensuring high quality milk production all year round," said Angela Spedding, featured above with her husband, David Spedding.

"I was so pleased for my husband and I to win 'What a Relief', which enabled us to take a break knowing our facility was in safe hands. Without Ecolab it would have been many more months before either of us would have had a chance to relax."
The "What a Relief" programme is just one of the ways Ecolab supports dairy farming communities to produce the best quality milk right across the world.