Employee Giving and Volunteerism
Contributing to our communities has long been an important part of Ecolab's goal of helping to make the world a better place. We support programmes that help enrich the lives of our friends and neighbors in the communities where we live and work.

Year over year employees demonstrate Ecolab's strong giving culture by participating in our global Community Giving and Volunteer Programmes.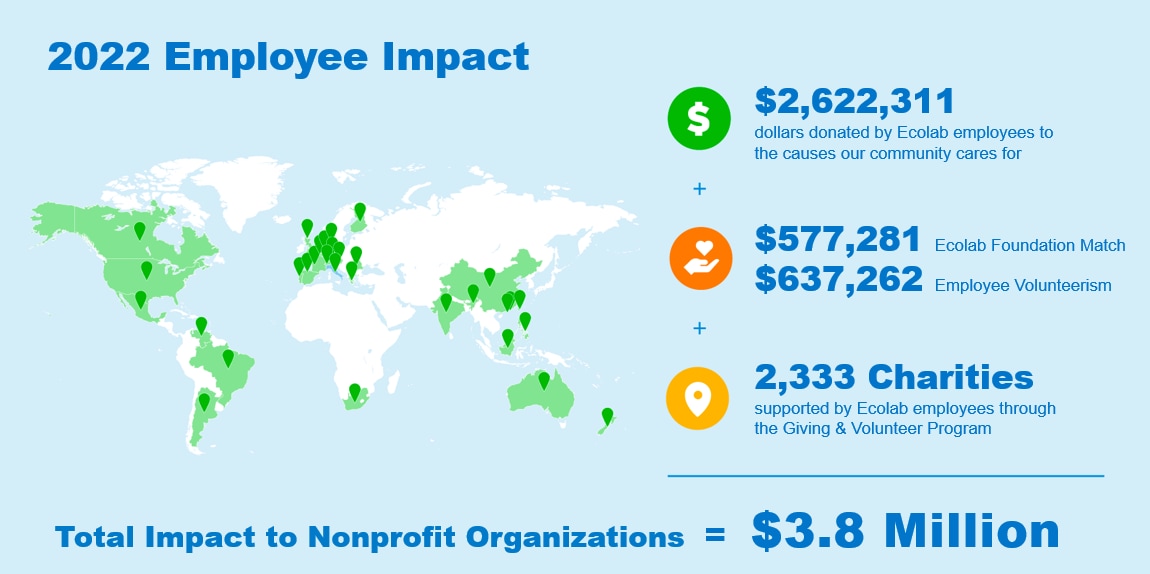 A Long History of Giving
Our strong culture of giving was established early in Ecolab's history. The Ida C. Koran Trust is a prime example. It was created by Ecolab's first associate, Ida Koran, who worked for Ecolab for 44 years and left a trust fund to be used to make loans and grants to Ecolab employees and retirees. The Trust provides academic financial assistance for dependent children of Ecolab employees and retirees who seek to broaden their horizons through post-secondary study (undergraduate programmes, including trade, technical, vocational or traditional university programmes). It also offers financial assistance to employees and retirees who experience an unexpected crisis that causes financial hardship.